Haven't painted in a while? Feel like you're in that sometimes scary space between beginner and intermediate watercolorist? Let's build your confidence! Join me for a demo, class or one-day workshop, or request a class for your group or organization.
---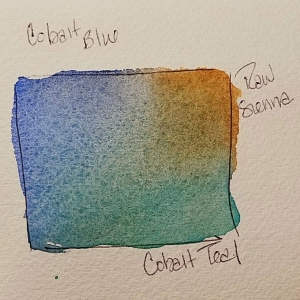 Saturday, March 24th | NOON – 1:30PM
Create a Blending/Mixing Journal
Daniel Smith – Bellevue | Free hands-on demo
Experimenting with blending and mixing pigments is a great way to get to know your paints.  Often, we end up with random scraps of paper littering the studio, or in a jumbled mess in a drawer. I'll demonstrate my technique for recording these studies, and walk participants through creating their own folded journal. (Paper provided.)
---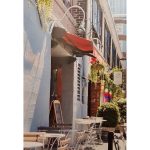 Saturday, April 21 | NOON – 4:00PM
Watercolor: Finding an Approach
Mt. Si Arts Guild | Old Library, Snoqualmie (Corner of 4th and SE River St.)
MSAG Members $30, Non-Members $50
Sign up through the MSAG website
Using your own reference photos, we'll start this workshop with the question "Why do I want to paint this"? We'll work through a series of questions and approaches to create a roadmap for a painting that is uniquely your own, bringing out a thoughtful and meaningful work of art. (Class size: 12 to 14; supply list on registration.)
---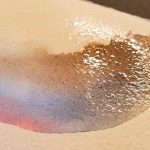 Saturday, April 28 | NOON – 1:30PM
Watercolor Refresh: WATER (1st in a series)
Daniel Smith – Bellevue | Class fee: $10
Seats are limited, so please call 425-643-1781 to register
Many classes, books and videos leave more questions than answers when it comes to watercolor techniques – even the basics! In this class, we'll focus on water: what is the difference between saturated, shiny & dull; how to read wetness levels, how water affects pigment, when to use more/less, when to lift colors, and whatever questions you may have. Bring your palette and your brushes – paper will be provided.
---
Coming this fall: Classes at Cloud 9 Art School in Bothell. Adult classes will focus on how to approach a subject, and will cover composition, colors, values, techniques and more. I also hope to schedule a couple of one-day workshops this summer; more info to follow!