Welcome to Painted Hill Studio, featuring artwork by Renée (Ré) St. Peter, NWWS.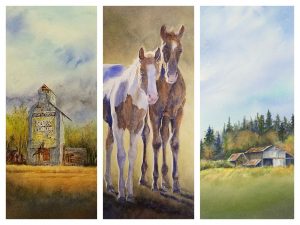 Thank you for your interest in my art. While my main subject is horses, you'll also find portraits of people, pets, rust and whatever else catches my eye. Recently, I've been painting more and more landscapes, often using a wide, short format (or flipping it vertically for a tall, narrow presentation, as seen in "Rex is King").
Most of my work is done in watercolor, but I'm also trying to get more practice in the sketchbook. Check out my blog for sketches, finished paintings, work-in-progress shots, "art shares," and other bits of interest.
---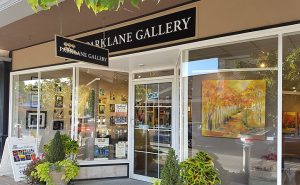 A Milestone Reached The excitement of achieving Signature status in the Northwest Watercolor Society (NWWS) has been joined by that of gallery representation! I am delighted to be a member of the Parklane Gallery family. Visit Parklane's website.
---
Read a step-by-step article on the Daniel Smith blog on how
"Buster in Blue" was created. All of the paints referenced in the post are Daniel Smith watercolors.